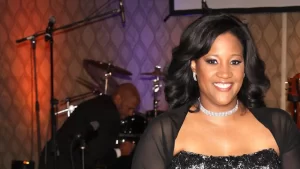 Elise Finch an Emmy-winning meteorologist for CBS New York affiliate WCBS-TV, passed on Sunday, July 16, 2023. She was 51 years old. The station stated in a report that Finch passed at a local hospital. The cause of her demise has not been verified.
"Elise has been a friend and team member at WCBS for 16 years. Elise was a gifted and consummate professional who took great care with her work," the station said in announcing her death. "She was also a wonderful ambassador in the community, including her hometown of Mount Vernon."
The message continued: "Above all, Elise was a fiercely loving and devoted mother to her daughter Grace and wife to Graig Henriques, who is a photojournalist at WCBS."
 Paying Tribute to Elise Finch who passed on Sunday, July 16, 2023
Colleagues: Tony Aiello, a WCBS-TV reporter, tweeted: "Elise Finch loved music. The song of her life deserved many more verses. Her gifts were many, and so too the lives she touched. My deepest condolences to Graig and little Grace, her parents and sister, and all our CBS2 family."
WNBC-TV meteorologist Dave Price tweeted "heart aches" hearing of the news. "To her husband, Graig & daughter, Grace — and to all our friends & colleagues at CBS New York, your extended family of NY area broadcasters is thinking of you tonight".
Among many fans, one fan had this to the late meteorologist Elise Finch: "My deepest heartfelt condolences to
Elise Finch..meteorologist at CBS and ray of hope & sunshine(my best days) in my living room on countless mornings.. I was shocked & moved to tears when hearing of her sudden passing. A fun fact..one morning on the weather forecast she had on a purple dress that I was elated to see because it looked so beautiful on her & because I own the same dress, which I bought & wore to my nieces wedding. I have referred to that dress, as my Elise Finch dress. Love, Prayers & thoughts to her family I will miss her & praying for sunny skies & comfortable temperatures forever in heaven. R I.P Elise Finch. 🙏 💜."
Our tribute as credible-wiki.com Team.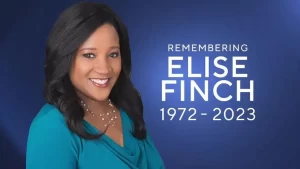 We are deeply saddened to learn about the passing of Elise Finch our dear friend. It is with a heavy heart that we extend our heartfelt condolences to you, the entire journalism community, and all those who knew and loved Elise Finch.
Elise Finch was an exceptional journalist and an invaluable member of the CBS team during her time with the organization. Her dedication to uncovering the truth, unwavering commitment to journalistic integrity, and passion for storytelling inspired us all.
Beyond her professional accomplishments, we will always cherish the wonderful memories of Elise Finch as a warm and compassionate individual. She had an extraordinary ability to connect with people and was deeply empathetic to the stories she covered. Her genuine kindness and infectious spirit made them not only a colleague but true friends to many.
During this difficult time, we want you to know that our thoughts are with you and the entire newsroom family. We understand that the loss of Elise Finch leaves a profound emptiness, both personally and professionally.  In honoring Elise Finch's memory, let us strive to continue her legacy by upholding the principles she held dear and by perpetuating the noble pursuit of truth and justice through journalism. Her work has made a lasting impact and will undoubtedly serve as an inspiration for future generations of journalists.
Once again, we extend our deepest sympathies to you and everyone touched by this tremendous loss. May you find strength and solace in the cherished memories of Elise Finch, and may their spirit live on through the stories they told and the lives they touched.
With sincerest condolences,
Munga
Administrator
credible-wiki.com